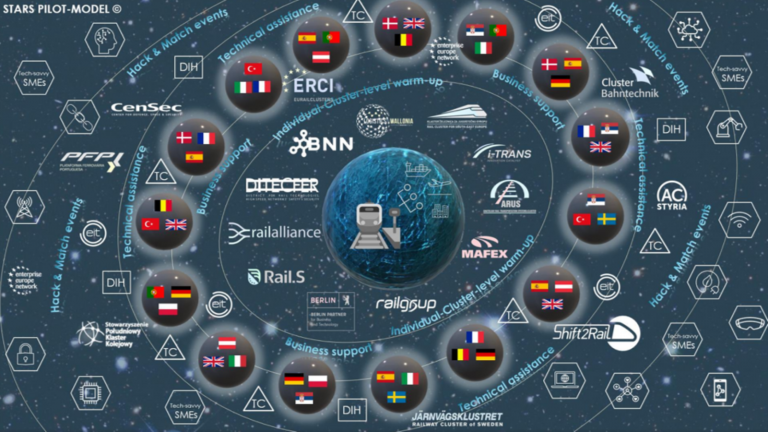 © STARS project funded by COSME
EU project STARS | Strategic Alliances Boosting Railway SMEs
On 1 October 2021, the EU project STARS was launched. STARS stands for Strategic Alliances Boosting Railway SMEs. The STARS project is developing a comprehensive approach to help small and medium-sized enterprises (SMEs) operating in the rail and mobility sector to better reap the benefits of the introduction of advanced technologies.
Promoting advanced technologies
The application of advanced technologies and their Europe-wide dissemination in internal company processes should help to significantly improve the adaptability of traditional SMEs from the rail and mobility sector to the changed economic environment after the Corona crisis and to increase their competitiveness on a European scale. The project thus contributes to the European Commission's economic stimulus package.
Advanced Manufacturing Technology
Advanced Materials
Artificial Intelligence
AR/VR
Big Data
Blockchain
Cloud Computing
Connectivity
Industrial Biotechnology
Internet of Things
Micro- and Nanoelectronics
Mobility
Nanotechnology
Photonics
Robotics
Security
Forming strategic alliances
To achieve this, the STARS project aims to support international cooperation between technology-savvy SMEs/start-ups and traditional SMEs.
Was habe ich als KMU konkret von einer Beteiligung an STARS?
"Meinem Unternehmen helfen, in der Bahn- und multimodalen Mobilitätsbranche widerstandsfähiger und wettbewerbsfähiger zu werden"
Kostenlose Bewertung meiner Bereitschaft, fortgeschrittene Technologien als Instrument für Innovation, Wettbewerbsfähigkeit, digitalen und umweltfreundlichen Wandel einzusetzen, sowie die Möglichkeit, dies weiter zu diskutieren.
Kostenlose Schulung zu den Faktoren, die meinem Unternehmen helfen, fortschrittliche Technologien einzuführen, um es leistungsfähiger und/oder innovativer zu machen (organisatorische Anforderungen, Qualifikationsbedarf, Änderung des Geschäftsmodells, finanzielle Aspekte usw.)
Kostenlose Schulung darüber, wie sich der Eisenbahn- und Multimodalitätsmarkt entwickelt und welche Anforderungen er an die Anbieter stellen wird.
Möglichkeit, als einer von zwei Befragten ausgewählt zu werden, um Teil der "STARS Strategic Alliances" zu werden und kostenlos auf die spezifischen Bedürfnisse meines Unternehmens einzugehen, wobei ich sowohl geschäftliche Unterstützung als auch technische Hilfe (Tests, Learning-by-doing usw.) erhalte und geeignete Partner kennenlerne.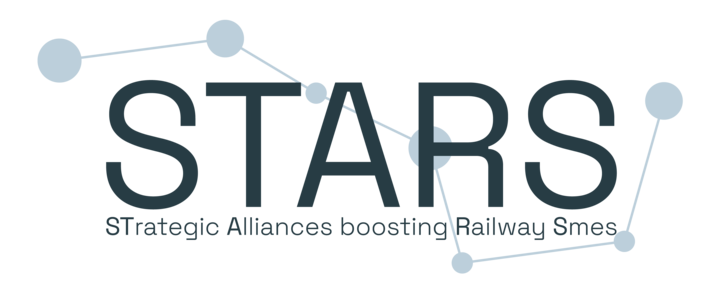 .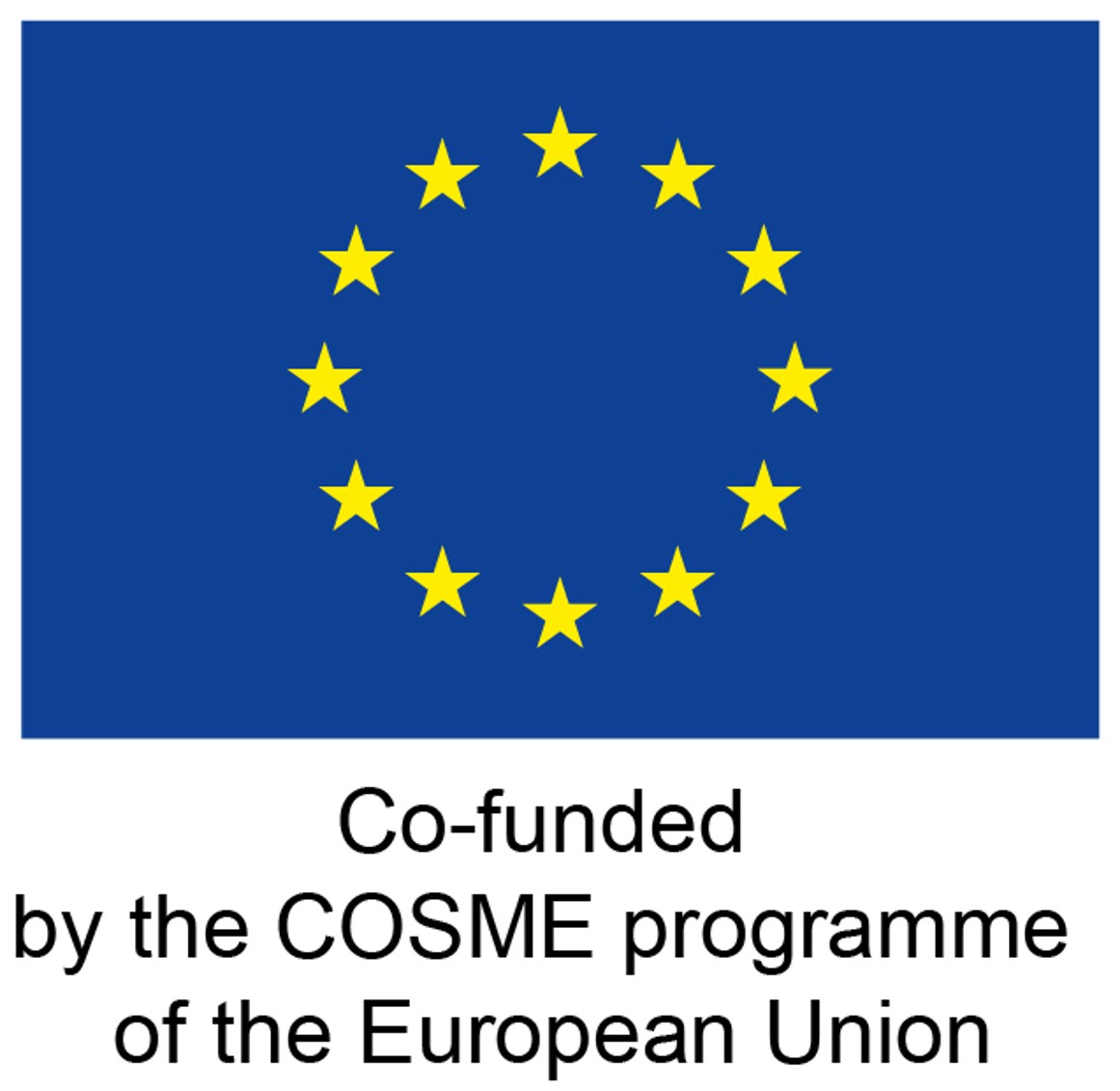 .
Who are the project partners?
The STARS project is coordinated by the Italian railway technology cluster DITECFER and has 17 partners from nine countries, including cluster management organisations organised under the umbrella of the European Railway Clusters Initiative (ERCI), technology centres, digital innovation hubs and an SME specialised in blockchain.
From the German Ccapital Region, the Fraunhofer Heinrich Hertz Institute (HHI) is represented as the current lead institute of the Fraunhofer Leistungszentrum Digitale Vernetzung and Berlin Partner for Business and Technology as the cluster manager for transport, mobility and logistics.
DITECFER (Project coordinator, Italy)
BCRRE – Birmingham Centre for Railway Research and Education (UK)
MAFEX (Spain)
in-move by Railgrup (Spain)
ARUS - Anatolian Rail Transportation Systems Cluster (Turkey)
BSN - Mreža za poslovnu podršku (Serbia)
i-TRANS (France)
Logistics in Wallonia (Belgium)
Rail.S (Germany)
Berlin Partner for Business and Technology (Germany)
BNN - BioNanoNet Forschungsgesellschaft (Austria)
Fondazione Links - Leading Innovation & Knowledge for Society (Italy)
Teknopark Istanbul (Turkey)
Fraunhofer Gesellschaft zur Förderung der angewandten Forschung (Germany)
Cetic - Centre d'Excellence en Technologies de l'Information et de la Communication (Belgium)
RAILENIUM (France)
APUANA SB (Italy)
The project is supported by other institutions from the capital region, such as the European Railway Research Network EURNEX, the Mobility goes Additive network, the BahnTechnologie Campus Havelland, the Kompetenzzentrum Mittelstand 4.0 Berlin, the ICT, Media and Creative Industries Cluster Berlin-Brandenburg and the Enterprise Europe Network.
Co-financing through EU funding
The STARS project (Grant Agreement n. 101037897 - STARS - COS-STRAT-2020-3-05) is co-financed by the European Union within the framework of the COSME (Competitiveness of Enterprises and Small and Medium-sized Enterprises) funding programme. It has a duration of 24 months (01.10.2021-30.09.2023).