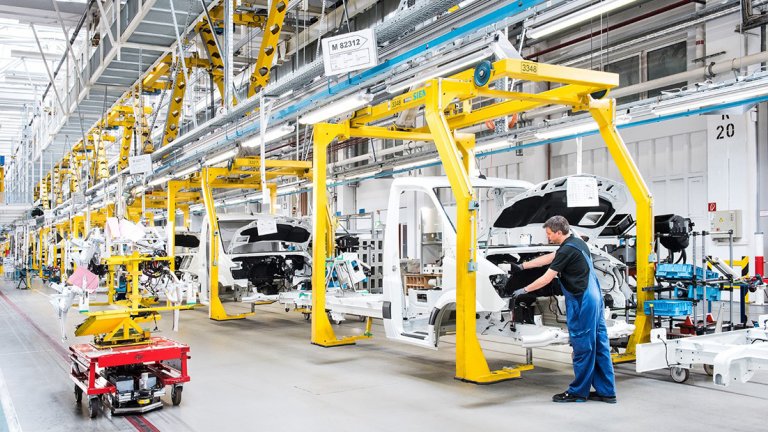 © Daimler AG
Automotive
Berlin-Brandenburg has become an important automotive industry location. The number of suppliers is growing steadily. Today around 21,000 persons are employed in over 200 businesses. 
The companies cover a wide range of areas. Large OEMs (Original Equipment Manufacturers) work alongside global players of the supply industry. The production ranges from accessory parts to the development and manufacturing of complete vehicles. Furthermore, there are numerous innovative small and medium-sized enterprises that have left their mark on this field of action.
The Technical University of Berlin lies at the core of the research expertise in the automotive industry in Berlin. In Brandenburg, the Brandenburg University of Technology Cottbus-Senftenberg is of central importance. In addition to a number of other universities and higher learning institutions of the region there are also extramural institutions (such as the site of the German Aerospace Center and several Fraunhofer Institutes) that are an excellent source of car-related expertise.
The region Berlin-Brandenburg boasts particular strengths in the fields of drive technology, new fuels, traffic and vehicle safety and intelligent mobility, a field that is rapidly gaining importance. Additional focus areas include lightweight design and production technologies.
The development and implementation of innovative transport systems rank among the Cluster's central priorities. Within the field of action automotive, electromobility opens up new prospects and introduces new players and businesses previously foreign to this sector. Even though electromobility goes far beyond automotive engineering itself, it represents a technological core area and it bears the opportunity to benefit from the ongoing transition.