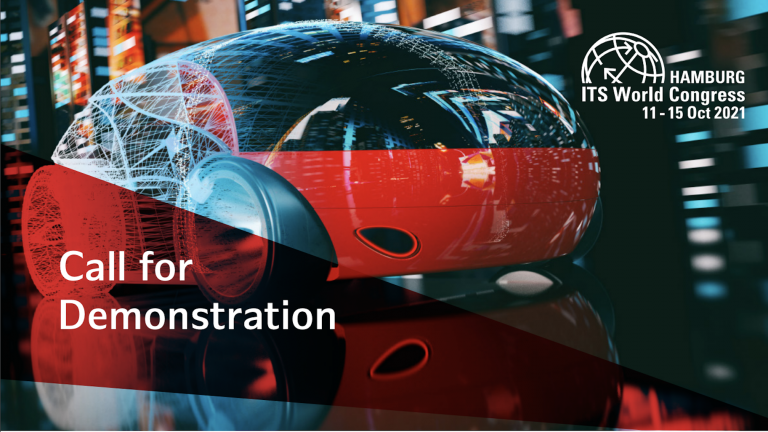 © ITS World Congress
Call for Demonstrations | ITS World Congress Hamburg 2021
In October 2021, the world's leading trade fair for intelligent transport systems will take place in Hamburg.
Companies can now apply to present their innovative products and business models there.
Visitors like trade fairs where something moves and happens.
Show your expertise in one of the six topics:
Connected and Automated Driving
Mobility as a Service
Ports and Logistics: Next Generation Goods Delivery
Intelligent Infrastructure
Urban Air Mobility
Sustainable Transport
The exhibition campus is ideal for demonstrating modern technologies, whether you're demonstrating inside the exhibition hall or on our outdoor area, or using the test track in the middle of the city centre. Let's get started!
Call for Start-Ups: !TS OPEN
Are you a game changer when it comes to intelligent transport and mobility solutions?
Start-ups with innovative ideas for intelligent transport and mobility solutions can apply for the !TS OPEN: a program especially for start-ups. In addition to special start-up activities during the ITS World Congress, there will be the !TS Road Tour in the run-up to the event, which will run from Hamburg via Munich, Lausanne, Vienna and Berlin.
Any Questions? Please contact Wolfgang Treinen: wolfgang.treinen@berlin-partner.de