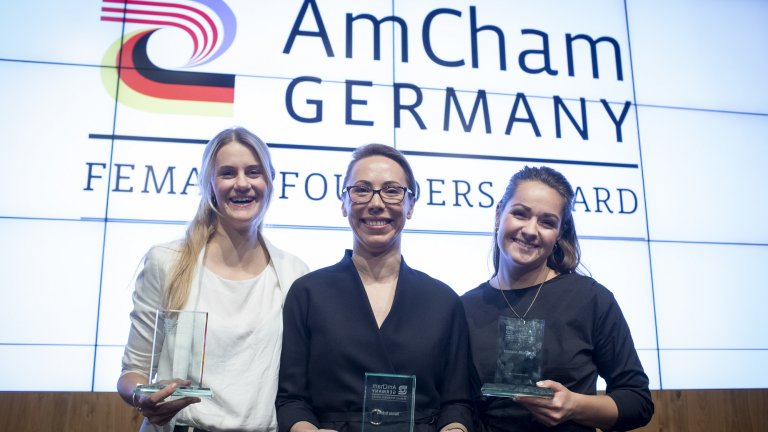 © Jan Zappner/Raum11
AmCham Germany's Female Founders Award
APPLY NOW or NOMINATE FEMALE FOUNDERS!
Berlin Partner for Business and Technology proudly supports the 2nd edition of AmCham Germany's Female Founders Award.
The award promotes and empowers female (co-)founders in their visibility and networking while inspiring and motivating women across Germany to become entrepreneurs. The female (co-)founders may either apply for themselves or be nominated by companies or individuals until March 7, 2021.
The award recipients will be recognized on April 27 and become part of AmCham Germany's network.