© Berlin Partner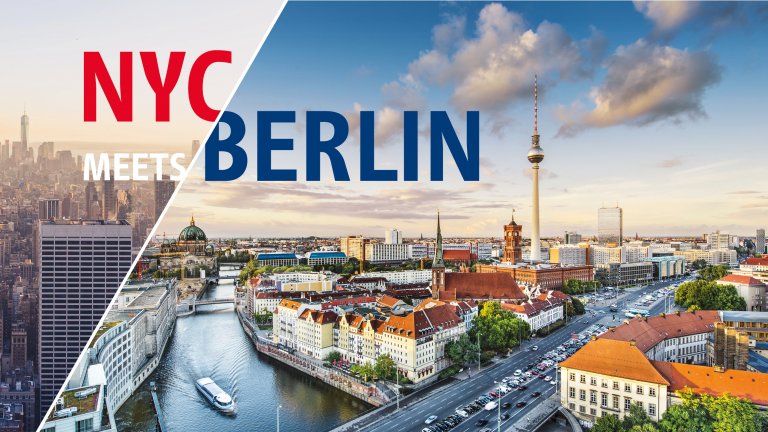 29. September 2020
6:00 PM – 7:30 PM
New York City and Berlin are leading tech hubs in the US and Germany. Both cities already moved closer together since New York City Economic Development Corporation and Berlin Partner for Business and Technology signed a cooperation agreement in 2018.
With the current virtual event, we will focus on the impact of artificial intelligence as a global game changer and as the heart of many innovative technologies serving people, industries and economies. NYC and Berlin belong to the top 10 AI cities in the world. We want to build a bridge between both AI ecosystems to support companies in growing internationally and finding the right partners. You will gain valuable insights by speakers from Berlin and NYC. The event covers topics like:
What are chances of building AI solutions for global problems? What solutions are there in both cities?
What are the challenges of internationalization in AI in current times? How do I implement services beyond borders? How do I find the right partners?

Partner
Berlin Business Office
Berlin Business Office has the purpose of showcasing the capital's industry clusters, strategic advantages, talent, news & events, and coordinates. U.S. companies expanding to Berlin and Berlin companies expanding to the U.S. can find information about cost-free and confidential location advisory services. Berlin opened its office in 2019 and needed a website to be found by executives and entrepreneurs as a resource to make well-informed investment decisions.
The Q&A chat followed by networking also provides access to local resources, information and knowledge to assist with business development and company growth.
Tech companies and institutions in AI and related industries from NYC and Berlin, providing help to create a better world, to strengthen industries and economies are warmly welcome to participate. The event is open to industry sectors like mobility, energy, cleantech, healthcare, creative/ media, and finance.
media:net berlinbrandenburg plans a business delegation on AI to NYC in spring 2021. Please contact Daria Groß | gross@medianet-bb.de in case of interest.
18:00 - 18:05
12:00 – 12:05 pm (EST)
18:05 - 18:15
12:05 – 12:15 pm (EST)
AI Ecosystem NYC Meets AI Ecosystem Berlin – an Overview
Karen Bhatia | Senior Vize President Tech, New York City Economic Development Corporation (NYCEDC)
Charlotte Seiler | Project Manager Innovation AI, Berlin Partner for Business and Technology
18:15 - 19:00
12:15 – 1:00 pm EST
19:00 - 19:30
1:00 – 1:30 pm EST
Dial-in information for the event will be provided close to the event date.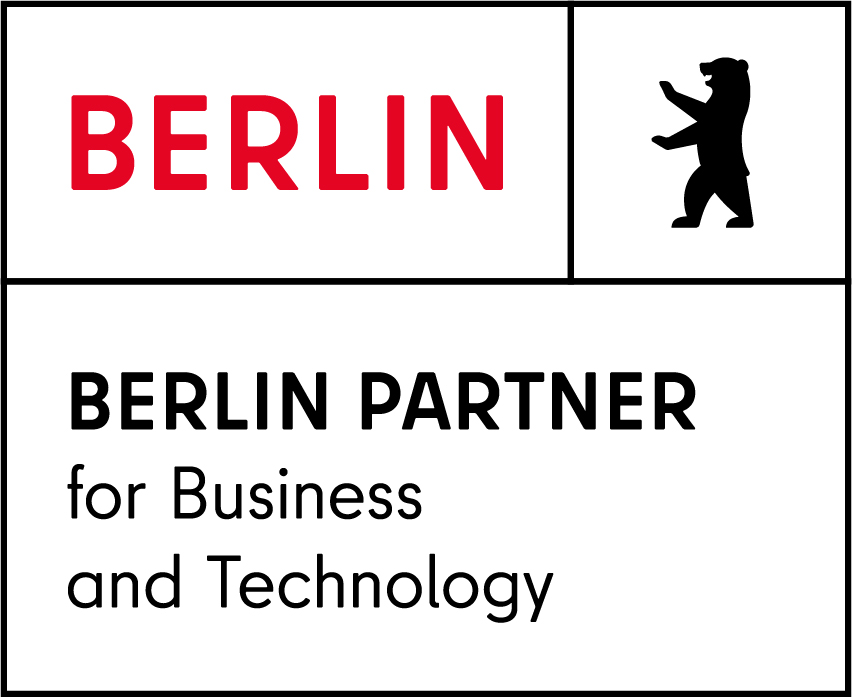 Partner
Berlin Partner for Business and Technology
Business and technology support for companies, investors and scientific institutes in Berlin – this is the mission of Berlin Partner for Business and Technology. Customised services and a highly efficient network form the ideal basis for helping companies to successfully innovate, settle, and secure their place in the region, and to expand.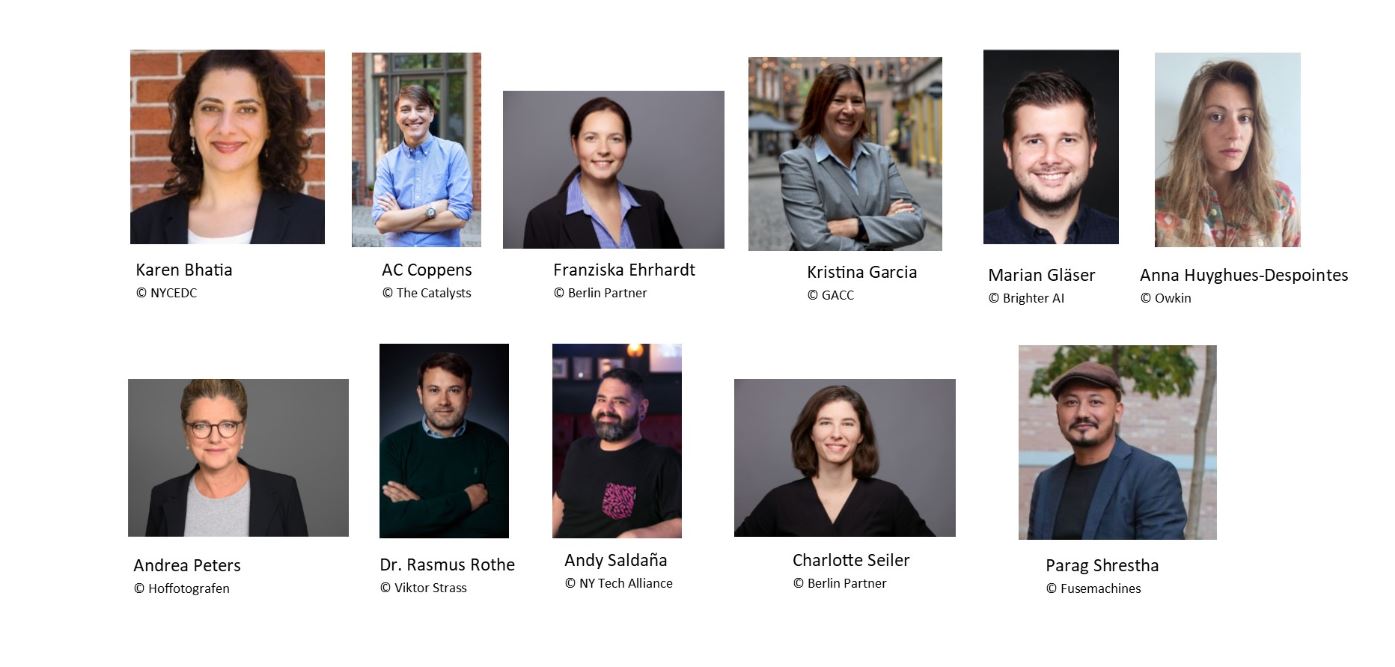 .

© Berlin Partner