© DeconX
8. June 2022
10:00 AM – 11:30 AM
Learn more about new business models for circular economy
In this webinar you will learn about new business models for circular economy in the railway sector.
SNCF Réseau, the main manager of the French national railway network, will present the use-case of systematic reuse of railway materials. This innovation concerns the complete refurbishment of a rear base (composed of 3.4 kilometers of tracks and 8 switches), using only reused materials. This rear base in Nîmes was built in the first half of 2020 to accommodate the SVB 800 (new high-speed work train) in its test phase. Through this systematic reuse of materials, a new circular business model has been created. SNCF Réseau operates and modernises the French railway network and grants access rights to all railway companies in passenger and freight transport and was one of the finalists of last year's ERCI Innovation Awards.
DeconX S.r.l. A speaker of DeconX S.r.l. will present the company and its economic and ecological solution for the railway industry. For more than three decades now, DeconX S.r.l. has been providing innovative solutions for recycling and the reuse of materials. For the Italian railway companies, it has up to date taken over and recycled more than 12 million old concrete sleepers. In this way it not only disposed of an old and superfluous waste product of the railway, but created new aggregates of it again. All of the materials which are created through the only eight second long recycling process are immediately ready to be resupplied to the economy as high quality products. DeconX operates completely autonomously and mobile with its self-developed machines and can therefore meet any demands. With its innovative engineering techniques the daily recycling production of one machine now lies at 5.000 sleepers whilst being easily transportable. The company provides the economic and environmentally friendly solution for the disposal of old concrete sleepers.
10:00
Welcome and Introduction
- European Railway Clusters Initiative
10:10
Systematic Reuse Of Railway Materials
- Jean-Daniel SEGURA, Asset Manager LDFT LR | SNCF Réseau

10:40
Recycling Of Concrete Sleepers
- Maximin Mair | DeconX

11:10
Questions & Answers
11:25
News from the ERCI network
- European Railway Clusters Initiative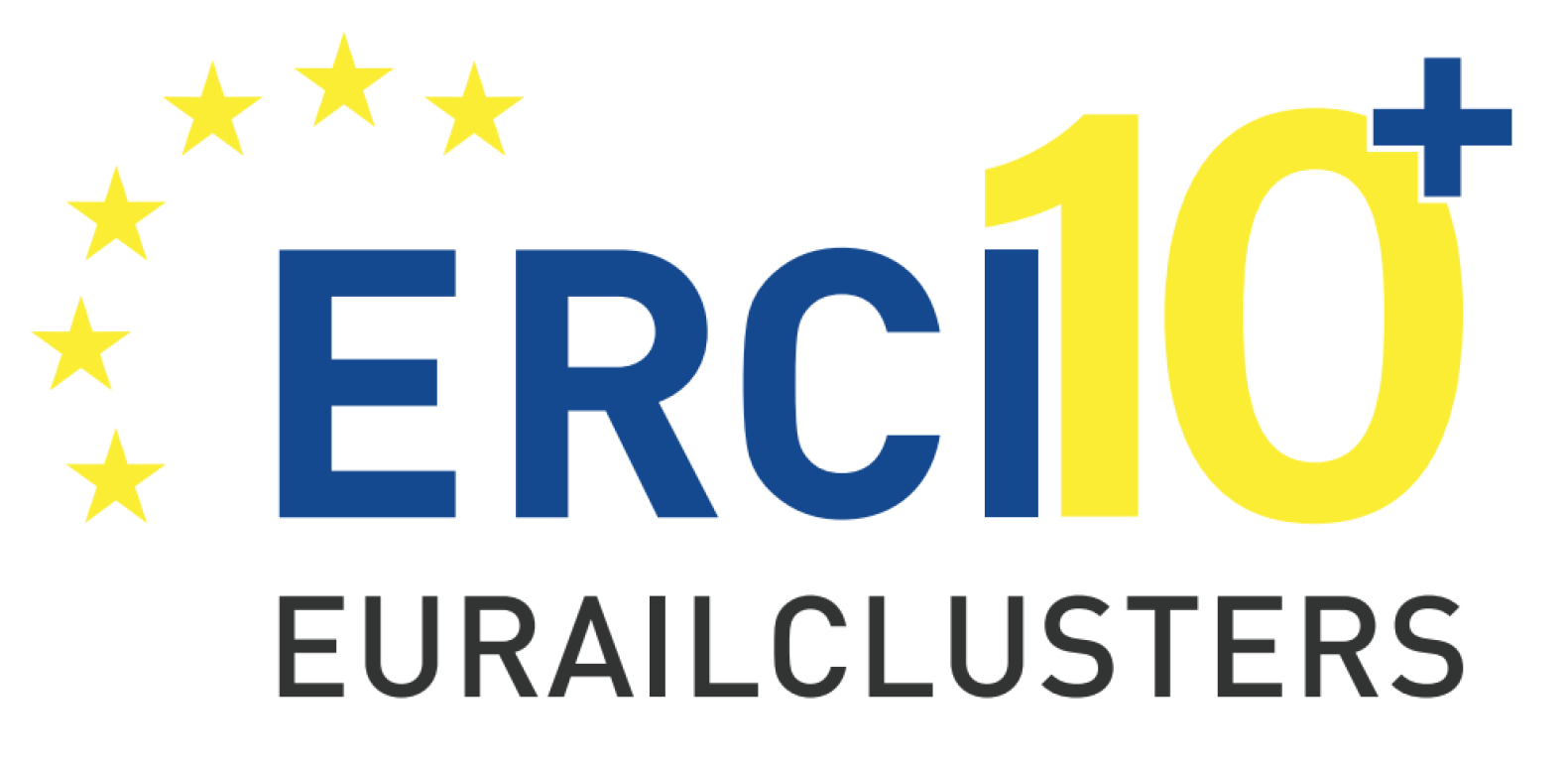 .
Please note
By registering for this webinar, you agree that the webinar will be recorded and published on the website of the European Railway Clusters Initiative (ERCI).
Registered participants will receive an access link to the webinar in a separate e-mail.
About ERCI
This webinar is organised by the European Railway Clusters Initiative (ERCI). ERCI comprises 15 research and innovation-oriented railway technology clusters, covering 16 countries. ERCI represents more than 1,500 SMEs and aims to promote innovation and the development of new business opportunities as a means to sustainably strengthen competitiveness within the European railway industry. ERCI promotes cooperation between industry and research, initiates innovation projects, organises B2B meetings and workshops. This also includes promoting visibility and networking at EU level.