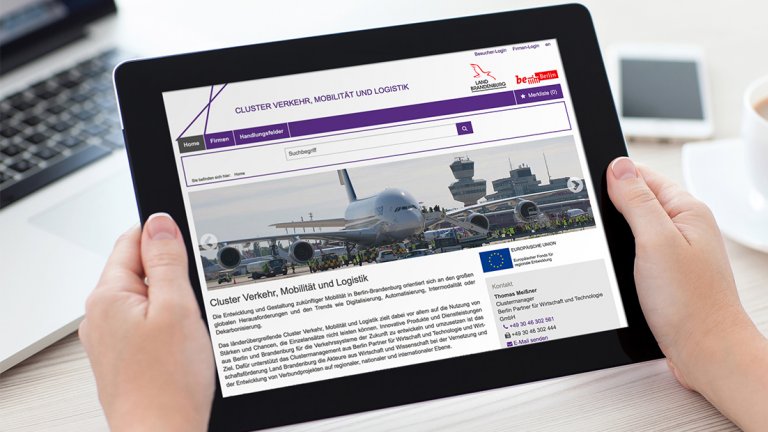 Cluster Report
The new portal for the Cluster Report
The Cluster Transport, Mobility and Logistics uses the Cluster Report to present the capital region Berlin-Brandenburg to a supra-regional and international audience. The Report displays strong businesses and manifold scientific institutions via short profiles and presents current projects carried out within the cluster.
You can find the online company index of the Cluster Report Transport, Mobility and Logistics at www.vml-bb.de/en
And you can download a print-out version from "Further Information".
Would you like to become a part of the Cluster Report and present your business? You can use our simple and user-friendly input mask, create an online profile and update your content yourself. The information will be immediately displayed online and serve as the basis for a print-out version. Feel free to contact us.